Customized Ergonomic Solutions:
Position your workplace for performance
Virtual Ergonomic Solutions:
Position your workplace for performance
What could be holding you back?
Poor Posture
Poor posture and repetitive motion are major causes of muscle fatigue, discomfort, poor digestion, insomnia and stress.
More Injuries
Increases in work-related discomfort and injuries are symptoms of underlying problems.
Lower Productivity
An uptick in sick days and decrease in productivity signal the need for more functional layouts and body mechanics.
Alter your perception of ergonomic and workplace safety. It starts here.
Welcome to Alter Ergo, where we believe that a healthy workforce is the foundation of every successful organization. We are a pioneering ergonomic company dedicated to revolutionizing the workplace by providing cutting-edge solutions that not only enhance productivity but also safeguard the well-being of your valued employees. With a firm commitment to preventing injuries and promoting overall health and wellness, our innovative services are tailored to meet the unique needs of modern workplaces. Join us on this journey towards a more productive, thriving, and healthier workforce, as we redefine the boundaries of comfort and efficiency in your workplace.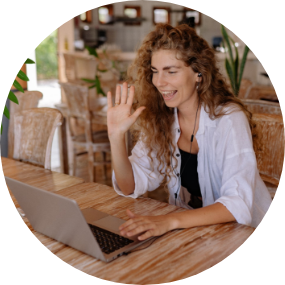 Discovery Ergonomic Assessment
No matter WHERE you are in the US & Canada. Or WHERE you are in your "Ergolution," Alter Ergo can help guide you and your team toward a safer workplace and a healthier lifestyle.
It all starts with a basic assessment to determine your ergonomic goals.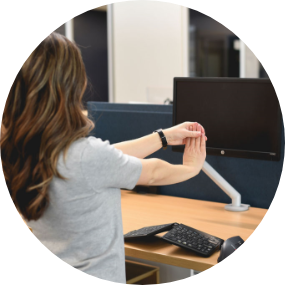 Tailored Solution
During your in-person or virtual ergonomic assessment, solution and/or program, one of our certified ergonomic assessment specialists will review and discuss the findings as they relate to your workplace. We will customize solutions, such as modifying your workplace or providing furniture recommendations, to get your team's environment and techniques back on track.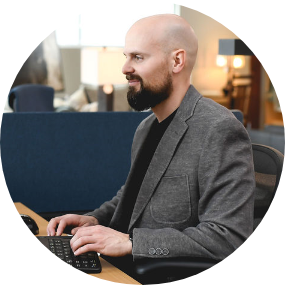 Maintenance with Follow-up
Finally, we will meet with you again within 30 days of your ergonomic assessment to evaluate your progress. If a large ergonomic program is best for you, we will remain in contact throughout the entire process. We'll make sure your custom plan has been successful in replacing bad habits with positive ones. If necessary, we'll make slight adjustments at that time.
We offer ergonomic assessments, ergonomic programs and other ergonomic solutions of your office, home office, healthcare & dental office, industrial & manufacturing locations, and many more. In-person or virtual, live training webinars for your entire team are also available. Each virtual ergonomic assessment includes:

Collection of workplace related data and equipment with the given client

Observation of current client positioning within one to two workspace(s).

Identification of risk factors to prevent an injury.

Education to assist with reducing risk factors.

Final PDF report which includes risk factors, equipment recommendations, modifications, stretches and a handout.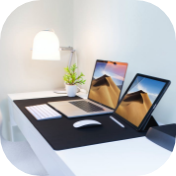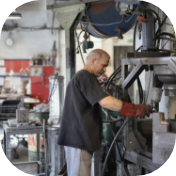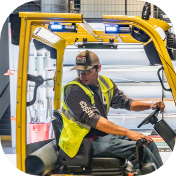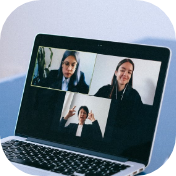 A majority of the time, ergonomic solutions are needed for three main reasons:

Prevent an injury by identifying and correcting improper positioning.

Reduce the progression of aches and pains before they require treatment.

Modify the workplace for someone who is recovering from an injury.
Why Invest In Ergonomics?
23 - 49%
reduction in employee turnover
65-79%
reduction in lost workdays
35%
decrease in first-aid cases
50%
decrease in modified-duty cases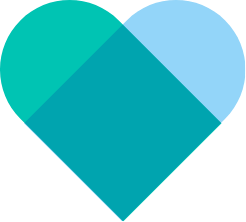 "Alter Ergo was great! Crystal trained our whole team on how to improve posture and working environment in our office setting. Highly recommend!"
Rick Berg
Adshark Marketing
Passionate About Prevention
A single injury can cause one's quality of life to decline. And one Ergonomic Intervention Program can change the course of that individual's life for good. That's why we're committed to the work of workplace safety and betterment.
Certified Experienced Professionals
With more companies across the board (ranging from Microsoft and Google to Target) offering employees the option of working from home, ergonomic consultants are in high demand. Make sure the firm you choose to partner with has a successful track record. We have tailored dozens of customized programs for our clients over the years, not months.
Grants can be good go-tos
Many state agencies offer grants to assist with the cost of making ergonomic improvements in the workplace. These differ from state to state, but funds for safety programs, up to and including ergonomics, are available in Minnesota, North Dakota, Washington, Oregon and Ohio to name a few. Contact your state's Department of Labor or Small Business Administration for more information about ergonomic grants.